Title: LinkedIn Mastery for Veterans and Transitioning Service Members
Author: Adam Braatz
https://a.co/d/0AOFqip
Publication Date:October 15, 2022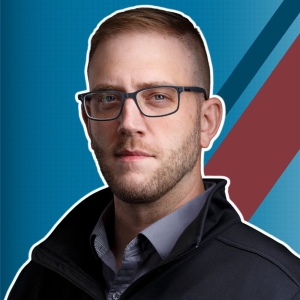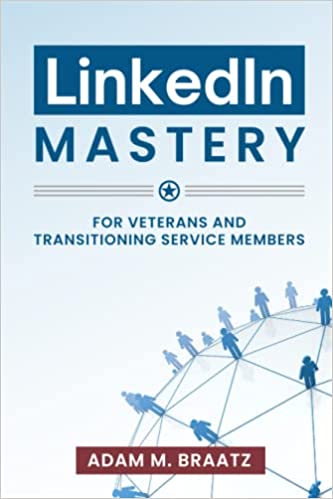 "Humorous, witty, invaluable. This book should be on the reading list of every transitioning servicemember."
- Wes O'Donnell, Veteran & Author of Own the Crowd
LinkedIn. Don't brave the civilian world without it.
An essential addition for your military transition toolbox and beyond, LinkedIn empowers veterans to land their dream jobs, elevate their careers, develop powerful professional networks, and cultivate diverse platforms of influence — when it's leveraged effectively.
The following LinkedIn best practices are presented specifically with veterans and transitioning service members in mind:
Optimizing your LinkedIn profile
Building a powerful professional network
Creating and sharing engaging content
Leveraging LinkedIn for career, business, & influence development
And much, much more!
The information, techniques, and practices outlined in this book provide the foundation for a fulfilling post-service career. You've taken an important first step by picking it up. Now, let's get to work.
About the author:
Adam Braatz served on active duty in the United States Air Force from 2008 to 2016. He attributes a large portion of his post-service success to organic professional network development with LinkedIn at the center. He's become an outspoken evangelist for the platform and a recognizable voice in the veteran advocacy and military transition ecosystem. When he's not busy creating engaging veteran-centric content, he can be found spending time with his family, playing piano, biting off more than he can chew, and napping.