Title:Experience live events through Vet Tix with friends and family
Author:VA Careers
Date:November 2023
Source:U.S. Department of Veterans Affairs &copy 2023, Reprinted with permission
Volume:Volume 3 Issue 205
Attending live events, such as concerts, sports, performing arts and family themed events is how many of us relax with entertainment. These experiences are especially significant to Veterans and those who serve our country in uniform. Quite often, our Veterans and service members have missed out on various life events, such as birthdays, anniversaries and holidays with family and friends. Those are experiences that we can't get back, however we quite often commit to making up for it when we're back with our loved ones.
Vet Tix is open to Veterans of all eras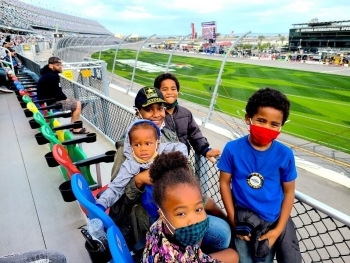 Vet Tix is a national nonprofit organization that provides free event tickets to give something to those who gave. Vet Tix supports Veterans and service members by honoring their service and providing positive family and life experiences during and after their years of service to our country, delivering experiences to last a lifetime. Becoming a member is free; to join, one just has to be a Veteran (all eras), a member of the military, or the immediate family member of a service member who was killed in the line of duty.
The cost of attending live entertainment events can range anywhere from over $200- $500 for a family or four, making these All-American events far too expensive for many of the families to attend.
Vet Tix receives donated tickets from professional and collegiate sports teams, concert and performing arts venues, artists/performers, private donors who aren't going to use their tickets, entertainment promoters from motor sports, rodeos, festivals and more. It receives tickets to many major concert tours, performing arts such as Hamilton, and even major sporting events such as the NFL Super Bowl.
Giving something to those who gave
Created in 2008 by U.S. Navy Veteran Michael Focareto III, Vet Tix has distributed over 16 million tickets to over 200,000 events throughout the United States. "Vet Tix is able to continue to achieve our mission of 'giving something to those who gave,' due of the generosity of or amazing donors. We're grateful for their continued support," Focareto said.
The ticket to the rest of your life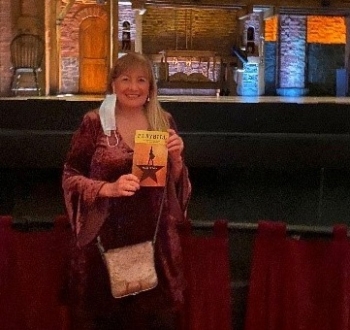 Vet Tix has received over one million testimonials from its members, referred to as VetTixers who share their experiences by thanking the over 30,000 donors for creating lifelong memories. Quite often, they've shared their stories of success in addressing personal challenges through attending events provided by Vet Tix. "People don't realize that this is truly more than a ticket to an event, it's a ticket to the rest of our life," said Adrienne, a U.S. Army Veteran.
Join Vet Tix today
Thousands of Veterans who are registered with VA are enjoying the experiences and opportunities Vet Tix provides. To become a VetTixer, create an account for free at Vettix.org. Once your status is verified through Vet Tix and VA's verification portal, ID.me, you, too, can experience events through Vet Tix with friends and family. Tickets are free, however there is a nominal delivery fee. If you're a caregiver of a Veteran, have them sign up; many VetTixers bring their caregivers to events through Vet Tix as a way to thank them for what they do.
The sharing of any non-VA information does not constitute an endorsement of products and services on part of VA.