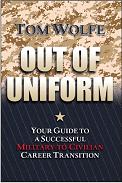 Should I supplement my existing training and education before I separate from the service? That question arises frequently in our military careers. It seems to be of special interest during times of transition. We know that enhancing one's education, professional or technical training can often increase the odds of a successful career within the military, but can it also improve the odds of a successful military-to-civilian transition? Will it have an impact on a civilian career? Before attempting to answer those questions, let's do a background check to address important two issues: your current inventory and your motivation.
Inventory — Before we discuss additional education or training, let's see what is already in your educational inventory. List all post-high school formal and informal academic, professional, and technical training. Indicate whether or not courses were completed, degrees were conferred, certificates were awarded, or requirements were met. Include in this inventory both the basics and specifics of the courses of study and indications of academic success or accolades. Beyond the official curricula and coursework, try to identify what you actually learned. This thorough inventory is important because an understanding of where you are must precede the question of where you want to go.
Motivation — Why are you thinking about enhanced education? There are many reasons people pursue that goal and it is important for each person to identify his or her own motivators. Here are a few to consider:
It can improve your prospects of promotion during your military career.
You have a strong interest in a particular field and want to learn more about it.
You are searching for meaning in your life and maybe spending more time in an academic environment will help you find it.
Your academic performance thus far in your life has been poor and this second chance might allow you to redeem yourself.
You have never really enjoyed any of your academic pursuits and you want to give it one more try.
Your academic profile is incomplete and now is as good a time as any to fix it.
You fear that your existing academic profile is insufficient to get you a good job.
There is a job or career path that interests you very much but your current educational profile lacks the credentials to get you there.
You are not ready to make decisions about your future and going back to school allows you to hide and avoid those decisions for a while, without creating a hole on your resume.
You have all those GI Bill education benefits and would hate to waste them.
Other motivations of a more personal nature.
Review the list. Which ones apply to you? Which ones are actually relevant to enhancing your professional or career development? Maybe there are additional ones to consider.
Now that you have completed your inventory and identified your motivators you can better judge the importance of or need for additional time in the classroom. For the sake of discussion, let's say that you are about to transition from the military and are looking for civilian employment. Do you have a general or specific employment goal in mind? Do your research to determine the academic and training qualifications necessary for consideration in that field. Look at your educational inventory. Are you currently qualified or not?
For example, let's say you want to be an architect. Do you have at least a bachelor's degree in architecture? If you have the requisite academic qualifications in place, you are all set. If you do not, and if you are focused on and passionate about that field, you really have no choice — go back to school and get those credentials. The same can be said for other specific positions, such as network engineer, diesel mechanic, emergency medical technician, HVAC service rep, corporate financial analyst, etc. However, what about a more general classification, such as personnel manager? Does your existing academic profile and professional experience give you access to that field or do you need additional academic credentials to be competitive?
There are additional factors. The cost of that academic "time out" in your career, both direct (tuition, books, lab fees, living expenses, benefits) and indirect (lost income) has to be considered. Are you making selfish decisions or are there dependents to consider? In some cases this will be like starting over — are you willing and/or able to do that at this point in your life?
Some people offset the cost factor by utilizing programs that are sponsored by the military, the federal government, or the private sector. Although tuition assistance and military funded programs are available, the payback requirements have to be considered. The GI Bill and similar college funds can help. Many private organizations will pay for college courses or technical training and there may or may not be payback requirements.
Although it is impossible to provide a simple answer to the opening question, conventional wisdom does offer this basic rule of thumb. If your current academic inventory and professional experience gives you access to something you want to do, put off any additional academic endeavors for now and go do it. Reevaluate your professional direction after a couple of years and, if necessary, make a course adjustment through modification of your academic profile.
On the other hand, if you are highly focused on a specialty for which you are not currently qualified or competitive and you have the financial resources and support systems in place to support you, go back to school and fix the problem.
A final thought. Many people spend a lot of time and money to supplement their education and training only to find themselves in jobs for which they were already qualified. Do your homework before you go to class. Identify your goals and motivations. Conduct your academic inventory. Compare the two and see if supplemental education or training is necessary at this point in your professional life.